Get the best marketing tips from this blog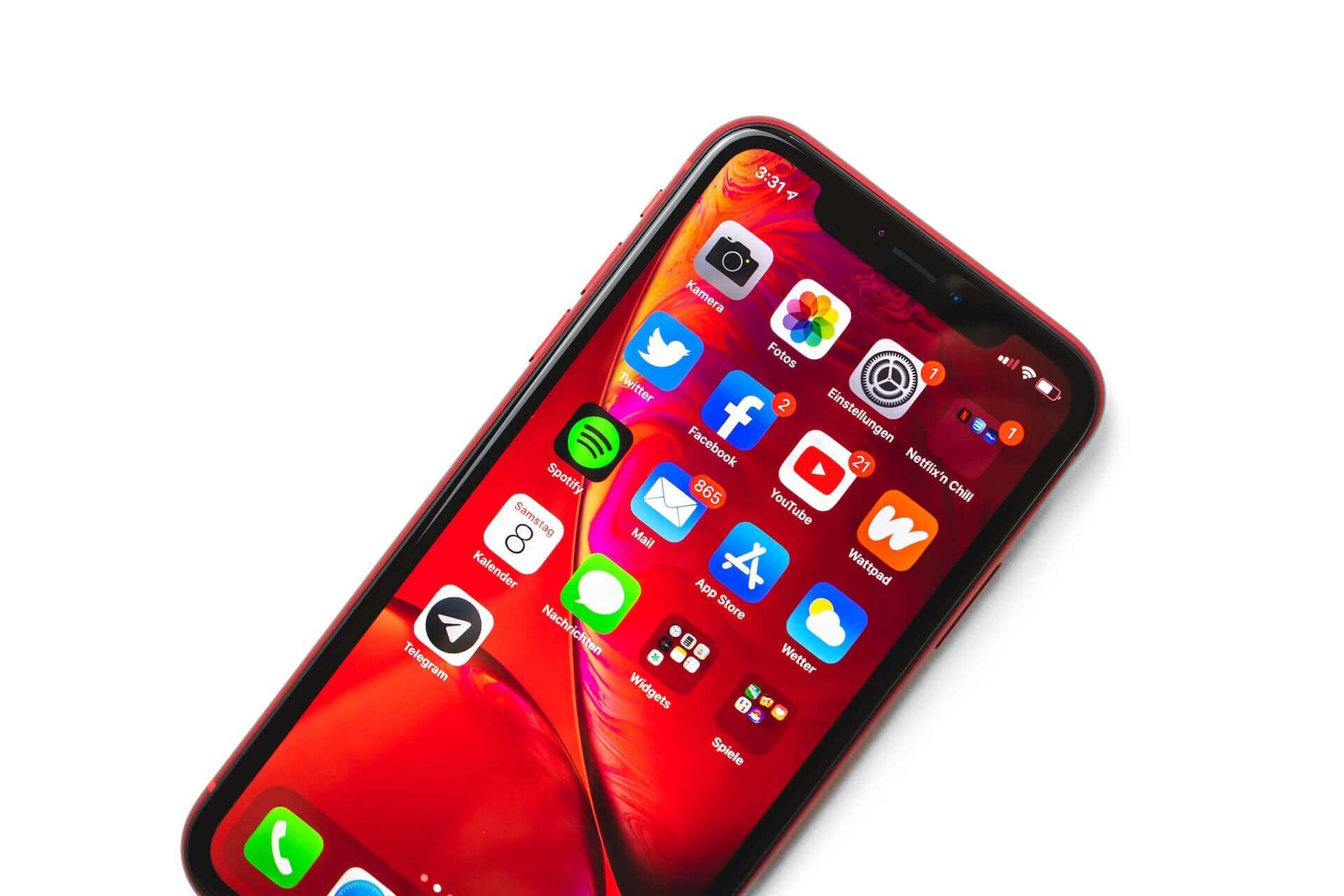 Understanding advertising on the App Store
In 2016, the giant Apple launched its advertising program called "Apple Search Ads". It offers iOS-based app developers the opportunity to promote their products and find users on the App Store. To achieve this, the company adopts a secure approach to optimize customer engagement with brands.
Apple Search Ads: what's it all about?
Apple Search Ads is Apple's advertising network. It enables advertisers to promote their applications with just a few clicks. Here are the advantages:
Every application is meticulously checked. Criteria taken into account during inspections include safety, design, performance, as well as legal and commercial information. These measures reassure users as to the reliability of the apps offered to them, and thus optimize engagement rates.

Apple protects you from advertising fraud that can compromise your results.

Apple Search Ads has been designed to protect user data. In other words, they can choose how the company uses their information for advertising purposes.

Apple Search Ads offers great flexibility in campaign management.
Apple currently offers 2 advertising services:
Apple Search Ads Basic ;

Apple Search Ads Advanced.
Apple Search Ads Basic: what is it?
Apple Search Ads Basic is the easiest way to advertise an application on the App Store to generate more downloads. All you have to do is configure a few parameters, and the program takes care of everything. It also operates on a cost-per-installation (CPI) basis. In other words, the advertiser is only billed when a user installs its application.
How do I launch an advertising campaign with Apple Search Ads Basic?
Launching an advertising campaign with Apple Search Ads Basic is relatively simple:
Connect to the platform using your Apple ID.

Select app.

Provide relevant information about the application you wish to promote. The program will then use it to create a striking ad.

Define the countries in which you want your ad to appear.

Indicate your monthly advertising budget. This is the maximum amount you can spend on App Store advertising. It will not be exceeded.

Set the maximum cost per installation, or the maximum price you're willing to pay each time a user installs your app. Note that this is a maximum value. The actual CPI is generally lower and depends on the auction. Apple Search Ads Basic suggests an average amount for this parameter, but you're free to choose any amount you like.

The program then instantly creates your ad, which will be broadcast at the right time.

Finally, you can track your performance at any time on the dashboard. You'll find information such as the number of downloads generated, the average CPI and your expenses.
Advantages of Apple Search Ads Basic
Easy to use, specially designed for those new to mobile advertising;

Little management ;

Billing only for ;

Automation through intelligent programming;

No commitment: you can stop the campaign at any time;

Appearance of your application at the top of App Store search results.
Disadvantages
Inability to refine audience and keywords;

Limited authorized applications;

Campaign budget limited to a maximum of 10,000 USD.
Apple Search Ads Advanced: what is it?
As the name suggests, this is an advanced version of Apple Search Ads. It offers more features and is aimed at advertisers with more experience in mobile advertising. Among other things, it improves your app's visibility throughout the App Store, not just in search results.
In fact, the ad appears with new users, when someone performs a specific search or even simply during browsing. Furthermore, the pricing system here is cost per tap. In other words, you're billed every time someone touches your ad.
How do I launch a campaign on Apple Search Ads Advanced?
Here's what you need to do to launch a campaign on Apple Search Ads Advanced :
Log in with your Apple ID.

Choose the application you want to highlight.

Define targeting parameters.

Define your daily budget and the maximum amount you're willing to pay each time a user taps on your ad.

Provide metadata about your application so that Apple Search Ads Advanced can create a relevant and powerful ad.

Follow the progress of your campaign and take note of any improvements you need to make.
Benefits of Apple Search Ads Advanced
More functionalities and access to management APIs ;

Advanced targeting options: Search Match, keywords, customer type, location, device (iPhone or iPad) or demographics;

No budget limit.
Disadvantages
Cost-per-tap pricing system: you pay even if the user hasn't installed your application;

More complex to use than the basic version, but still simple.
Conclusion
Apple Search Ads is an effective and secure way to promote iOS-based apps. However, its scope is still limited for the moment, especially since it only supports a handful of applications. Indeed, it's important to note that the iOS system's share of the global market is still less than 30%.
So, in general, Google Ads remains the most attractive advertising option today. It covers virtually all areas and offers practical features. We also recommend that you entrust the management of your Google Ads campaign to a professional who knows how the program works.
At Web Tonic, we have experts in the field who can help you bring your project to fruition and generate a satisfactory return on investment. Please do not hesitate to contact us for further information.
Cédric Pharand – Co-founder of Web Tonic and travel enthusiast
A seasoned traveler with over 120 flights to his credit, Cédric created his first incorporated company at the age of 19, which he sold a few years later in a bid to work around the world (laptop lifestyle 😉 ). When he's not talking about himself in the third person, you'll find Cedric in a café a little too hipster, refreshing his Google Ads dashboard far too often.
Filtrer les catégories
Tous les articles

(

)

Uncategorized

(

)

Web Marketing

(

)
July 16, 2023
Marketing Web
,
Facultatif
Le référencement payant est l'une des méthodes les plus utilisées et les plus performantes pour optimiser rapidement la visibilité......
Expert tips for today's trendy SMEs!
Your e-mail is safe ❤️ We hate SPAM as much as you do.
Web Tonic is a gang of web enthusiasts not afraid of a challenge. Over the years, we've specialized inlead-gen via Google Ads andSEO, and diversified our techniques to include LinkedIn marketing, email marketing and more.
2020 Web Tonic | All Rights Reserved | Website owned and operated by Web Tonic FZCO